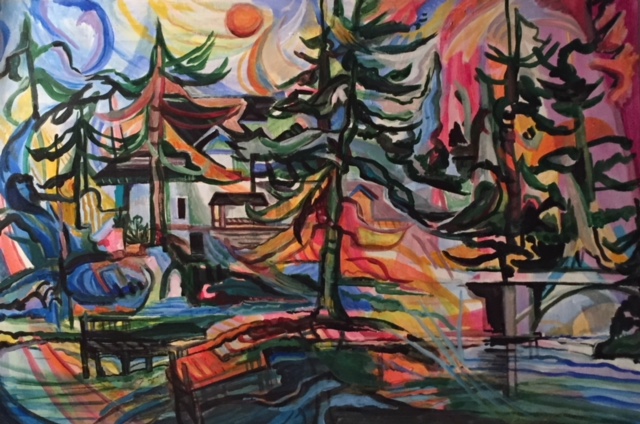 20 Jan

My memory of the Spring and Summer of 2017

I never experienced such a misty and rainy season as last spring along the St. Lawrence River. High water everywhere from my rides to Cape Vincent , Clayton, and Alexandria Bay. The Element of Water took over seeping everywhere. Floating docks bouncing & heaving. Creaking noises & fog  horns blasting. The view of Riverside Drive by boat was reminiscent of my trips to Venice, Italy in late autumn. Buildings did appear shorter and lower. The passing mighty ships felt larger and closer!

Here is my memory just painted in the midst of minus degree weather outside this January 2018  from my toasty studio. I still had layers of clothing on but no umbrella. "High Water" is 2  by 3 feet. I am greatly inspired by the works of the Canadian Group of Seven. I adore the Collection at the National Gallery in Ottawa!