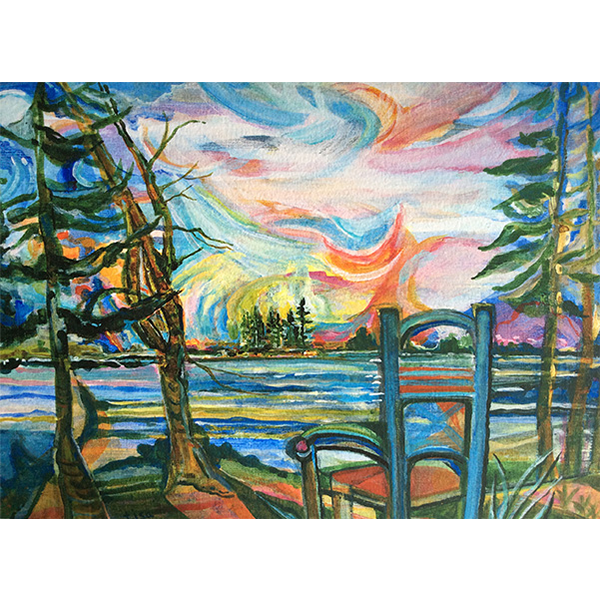 02 Apr

Art Changes Everything

Originally for the Thousand Island Sun's Business and Progress Review 2019

Clayton – Tisa Gallery is primed for another exciting season, and its time for everyone to get in touch with their creative side! Numerous events either at its location at 412 Merrick Street, Clayton, or at other locations in the Thousand Islands will be offered by Tisa Gallery.

The Gallery opens at the end of May, but always call ahead at 315-749-6155 for an appointment as Tisa may be teaching yoga, running an art workshop, lecturing or working on a commission.

Watch for the 8th annual Memorial Day Weekend Artist's Studio Tour highlighting artists from Alexandria Bay, Clayton, Wellesley Island and Cape Vincent.

"Tea with Tisa" at Tisa Gallery, in conjunction with TIAC Dine Around 2019, will be offered on June 26 from 4-6pm.

Tisa will be talking about the inspiration behind her work and how her life has evolved as a result of this journey. Families are welcome as Tisa encourages everyone's creative talents. Tea and crumpets will be served.

On July 25, Tisa has been invited to present "The River and Its Influence in My Art" at the Cornwall Brothers museum, at 7pm. This is sponsored by the Alexandria Township Historical Society. 

August 1 celebrates the "Third Annual Small Format Event" held at Tisa Gallery at 4-8 pm. Miniature originals for viewing and for gifts will be displayed. Paintings range from 2-by-2 inches and no larger than 5-by-7 inches.

For a full schedule of events click here.