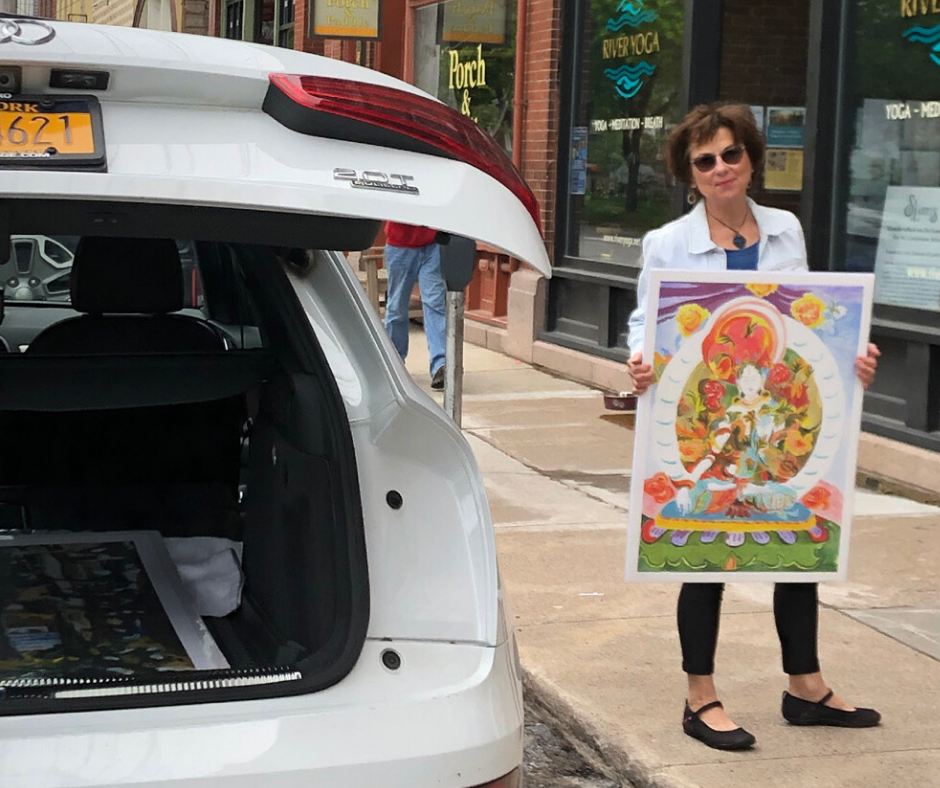 27 Mar

Alumna's paintings featured in car magazine

From RIT University Magazine, Spring 2020

By Mindy Mozer & Felicia Swartzenberg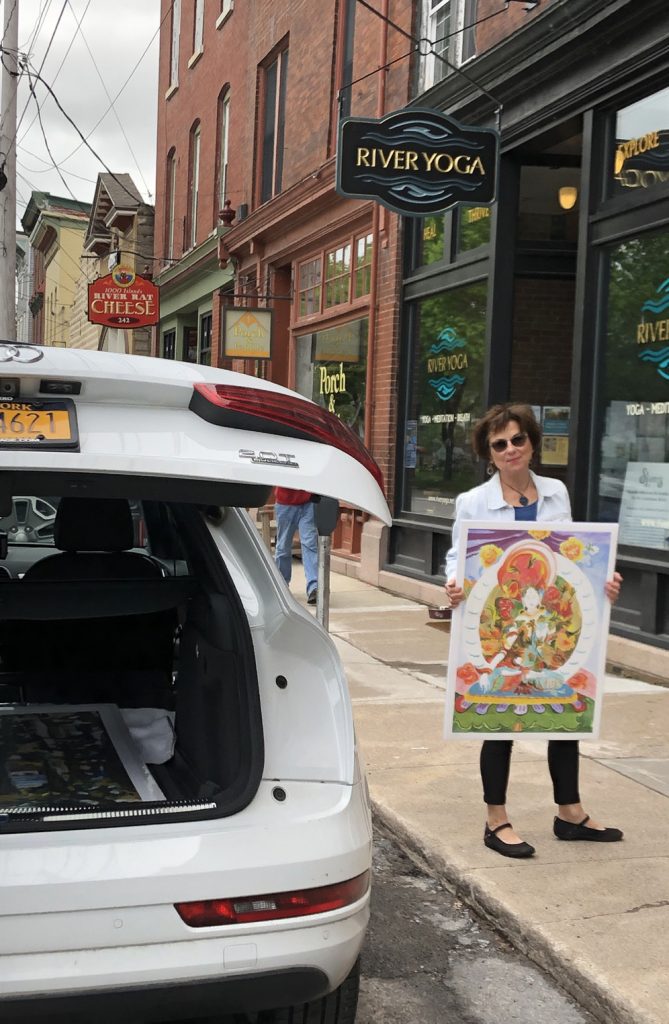 Christine Tisa '92 MFA (painting) has made a living as an artist, educator, gallery owner, and yoga instructor since she graduated from RIT. Most recently, her art has jumped off the gallery walls and onto the pages of Audi Magazine.

Audi Magazine is published annually and highlights new innovations and general news about the luxury German car company.

After seeing a story in a previous issue about a surfer who transported her surfboards in her Audi, Tisa was amused because she used her car in the same way.

"I sent the editor the photo that appears in the magazine, of my car with the painting outside of it, and said 'look at the cargo I carry in my car,'" said Tisa, explaining how her art, and her Audi Q3 ended up in the magazine. "The very next day, they called me back and asked if I would consider being their featured artist in the magazine for the following year."
Even though a car magazine isn't a place one expects to see art, Tisa encourages people to share their art in non-traditional formats.

"I did it because I think out of the box. Some artists think that their work only belongs in places like the Metropolitan Museum, but that's not true," said Tisa, from Clayton, N.Y. "I'm always looking for new places to feature my art, and for new patrons. I'm trying to raise my bar and be exposed to different people."